Frequently Asked Questions
SolaDecks are made of G90 steel. Why is this the best material for a junction box?

After studying resin junction boxes in the industry, research showed that over time, due to severe weather conditions in the field, the boxes would crack, the gaskets would fail, or both would happen. The result of these findings led to the construction of the original flashed junction box using powder coated G90 steel. Metal gives installers and home owners maximum fire containment if an issue were to arise. In addition, steel has an infinite recycle life, making it a green choice too!
Where can I buy SolaDeck products?

RSTC Enterprises, Inc. has an established, solid relationship with the distributor network. There are many companies throughout the USA and Canada that proudly carry SolaDeck products. To find a distributor near you, click here to go to the distributor locator page. If you have any questions, please contact us at 1-866-367-7782 and we'd be happy to help you locate a distributor near you.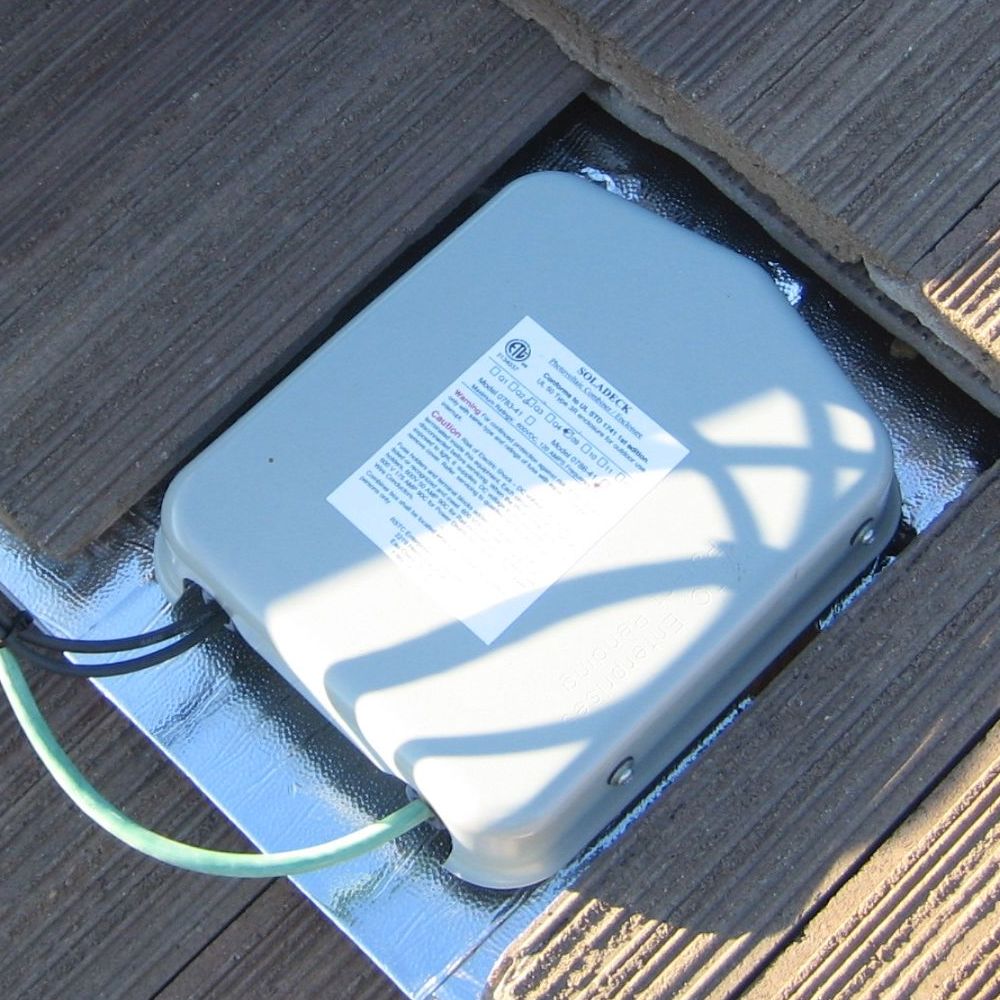 How long has the SolaDeck physically been in the field?
This photo is of a SolaDeck that was installed in the field over 15 years ago and follows the same design of the CommDeck which has been in use for over 20 years! The SolaDeck was the original flashed enclosure for the Solar PV industry.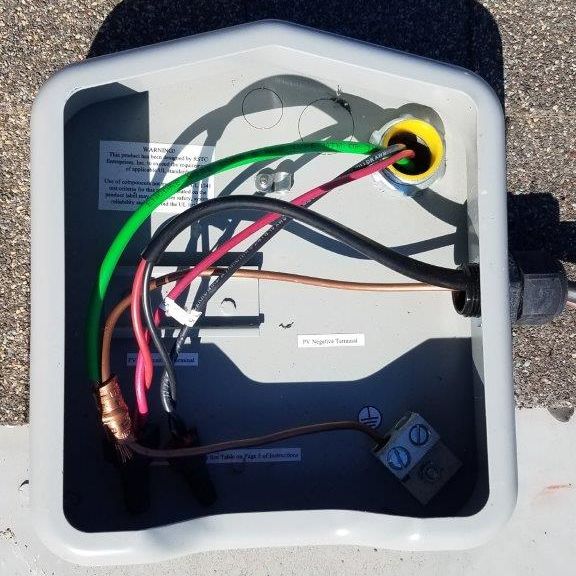 Does the SolaDeck include installed components?

The SolaDeck units come with a factory installed din rail and ground block to make your installation easier. Additional components, as well as standard PV kits, are available through your distributor for purchase. To find a distributor near you, click here to go to the distributor locator page.
Is the SolaDeck required to have a gasket?

No, the SolaDeck was designed to not require a gasket due to its flashing and the tight fit of the cover to the base. This design was chosen because of a history of failed gaskets in resin boxes in the field.
Is SolaDeck compliant with standard roofing practices?

Yes! The roofing industry played an integral part of the original SolaDeck design. As a result, the SolaDeck has 3″ of flashing on all sides. When it comes to water intrusion, NO shortcuts can be taken.
Are there any SolaDeck models available for high salt/coastal markets?

Yes! The SolaDeck is available in a 0799-5SS and 0799-2SS which are constructed from stainless steel.
How do you install a SolaDeck on standing seam roof?
Check out this excellent video by Rox Roofing & Exteriors detailing an excellent SolaDeck installation on a new standing seam roof!